When I hear the word parable, I picture a fishing net. A parable is a simple story that captures the imagination with archetypal and mythological symbolism. It invites the listener to "get hooked" on a truth that isn't so commonly understood or seen as obvious, but rather emerges from what is hidden beneath the vast surface of human experience. I do my best, yet am left with the quest for love and truth that still, to me, remains mysterious as the deep blue sea.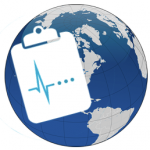 Life on earth is anything and everything but a straight line.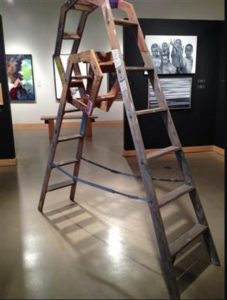 My imagination got caught up in the climbing of a 'spiral staircase,' exhibited at a library in Carlsbad, California. Like a parable, this art form reeled me in as I contemplated the familiar surprise of connecting the world around me with the spiraling path of my earthbound journey.  It was visual simplicity; visceral netting; a moment of communion for taking in the resonance of ancient patterns and soulful imprints in present, recurring steps on the path beneath my feet. This exhibit of art was, to me, parabolic. 
In human biology, long lines of our double-stranded DNA create what's called 'a double helix.' This shape is sometimes referred to like that of a twisted ladder or spiral staircase. A story of how this shapes up scientifically was beautifully told by an Australian high school student in 2005.  In her paper, 'Why is DNA shaped as a spiral?' she unpacks, with simplicity, the science of this miracle.